Aerial lift installations
A number of Europe's leading aerial lift manufacturers have been choosing to take advantage of A.T.L.A.™'s quality service and professionalism for years.
The cut, folded and welded steel elements, in small, medium and large sizes, are even provided galvanized in order to resist the corrosive atmospheric elements to which these particular types of components are regularly subjected. We have recently also begun supplying components that have been subjected to a metallization treatment.
The safety class required for our specific sector requires our organization to maintain a highly qualified service dedicated to welding quality and dimensional verifications, as well as to the permanent identification of the components, by lot and production period, in order to ensure the traceability of the materials' quality and original manufacturer.
Forklifts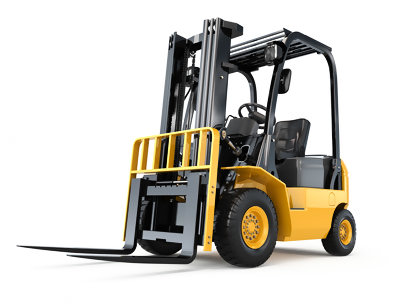 A.T.L.A.™ is a long-standing partner of world-leading forklift manufacturers in various production, logistics and retailing sectors.
Components and sub-assemblies welded by robots and made from certified steel quality sheet metal are supplied fully machined and processed.
Tower cranes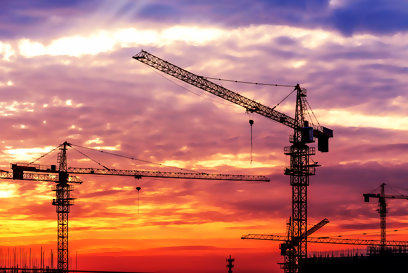 A.T.L.A.™ is highly appreciated in this construction machinery manufacturing sector, in Italy and across Europe, guaranteeing steel traceability for the utmost safety of their products.
A.T.L.A.™ has been an accredited supplier of cut, bent and welded sheet metal and structures fully machined and processed, with cut and press-bent pieces realizable up to 10,000 mm in length.
Earth moving machinery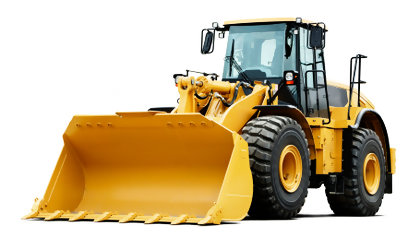 For years, a number of the world's leading agricultural and earth moving machinery manufacturers have been choosing to take advantage of ATLA's product quality, as well as its production scheduling and traceability services.
This sector requires excellent precision and repeatability for the construction of components of medium to large sizes using laser, plasma and oxyfuel cutting techniques, even made from extra thick sheet metal. In this sector, A.T.L.A.™ is renowned for its punctual deliveries, destined for "just in time" production processes which would otherwise not be possible.
Architectural steel structural elements
A.T.L.A.™ is specialized in cutting, bending, machining and processing sheet metal, carpentry, beams and steel tubes of all sizes. Out multiple facilities permit the production of:
Robotically welded steel load-bearing elements for building facades
Welded structures for steel fencing comprising artistic and customizable panels realized from laser cut and bent sheet metal.
A.T.L.A.™'s technical office, equipped with a powerful 3D CAD / CAM system, has the expertise to create a constructive dialogue with customers and evaluate the realization of their projects with a great variety of steel processing and welding technologies.
Photovoltaic structures
A.T.L.A.™, which has specialized in the processing of sheet metal and metallic structural components for 25 years, decided to register its own specific brand name, A.T.L.A.™ Solar, for one of the world's most important renewable energy sectors: Photovoltaics.
A.T.L.A.™ Solar designs and manufactures metallic structures for supporting photovoltaic panels, which produce electricity and heat.
ATLA Art
ANGELS for TURIN
In Turin, our experience at the service of the arts is well known and dates back to 1996, when we participated in the creation of a series of large steel structures used to portray an enormous angel.
The project was designed for the STEPS event in Turin by architect Renato Brazzani and was developed by the head of the A.T.L.A.™ technical office, industrial expert Marco Bertarelli, in order to allow for the use of CNC flame cutting and plasma cutting technologies.
With this event, Turin hosted the celebration commemorating the hundredth anniversary of the Italian cinema. The first film production companies were established in our city at the end of the 1800s, and many of the first films were set in Turin and Piedmont.
For the occasion, A.T.L.A.™ manufactured thirty six 5-meter high steel structures, with wingspans of 4 meters, processing the sheet metal using oxyfuel and plasma cutting technologies, which resulted in the magnificent and ethereal figure of an angel containing a human soul that flew over the city at historical locations in which numerous films were shot during the late 19th and early 20th centuries.
The numerous structures were displayed at length, arousing curiosity and admiration, in various streets and squares of the city's centre, as well as in the "del Valentino" city park, soon being recognized as an exclusive feature of the city of Turin.
Likewise, the angel has also become a valuable symbol for all of us working at A.T.L.A.™, and can be found in our brochures, on our website and in our company's spacious outdoor areas, as well as in front of the Turin Chamber of Commerce, within one of the city's most central and highly frequented squares.
Other experiences
In subsequent years, we collaborated with various other artists, realizing numerous metallic structures for symbolic and cultural purposes, including emblems and statues found at various public and private locations.